Ingredient:

melted butter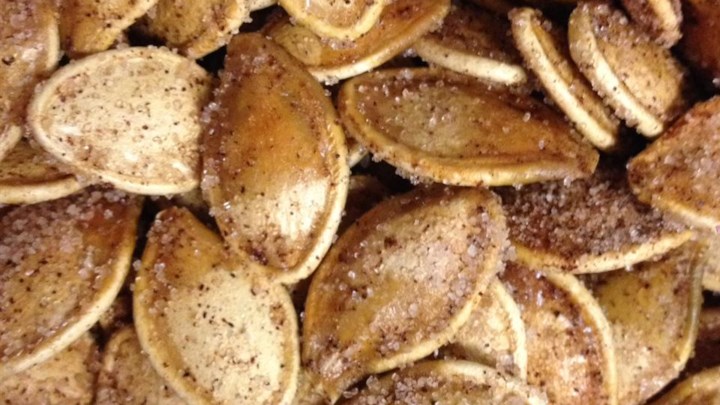 The kids will love this variation on roasted pumpkin seeds...they're like cinnamon toast!!!
Halloween is a fun time of year and when you get together either with your family on the weekend around Halloween to play games, why not serve a healthy snack using the seeds from the pumpkins you probably carved? I remember my mom roasting the pumpkin seeds when I was a kid...what I didn't know is how much of a pain it is to clean those things off in order to roast them. But it's worth it.
A note about Orange Bread, from Jondi. I have grown up eating Orange Bread. My mom used to make this all the time at Christmas. I love the way it makes the whole house smell when the orange peels are boiling. It's amazing.