May 9, 2018
Easy Stuffed Mushrooms
The theme of this episode was SUPPOSED to be about games we don't understand…but it got away from us and ended up being some about that and some about games we don't like but other people do. Of course, no one is right or wrong. It's the same way with food! So I chose a recipe involving a food that is commonly liked and disliked by MANY people. MUSHROOMS! Ask any group of people and I promise you will almost always get a people who love them and people who hate them!
I love them! Jared and my husband hate them! So, here's an easy recipe for stuffed mushrooms…if you're among those who love them! If you're not, then maybe some of your gaming group are among the mushroom lovers of the world! HUZZAH!
As always, if you make these tasty fungi…post pictures and tag us! Let us know what you think!
*Note: This isn't my recipe! This is a Ye old recipe from the folks Kraft!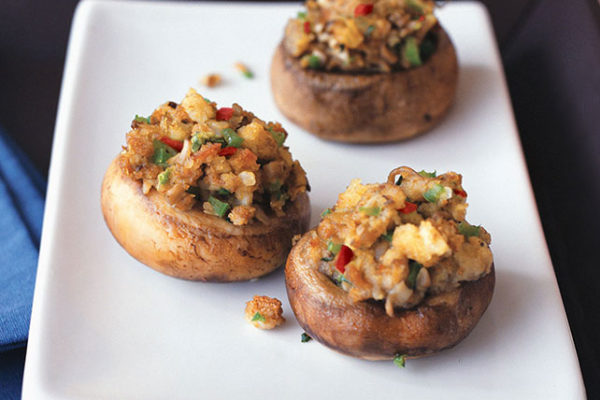 | | |
| --- | --- |
| | |
Add hot water to stuffing mix in medium bowl; stir just until moistened. Let stand 5 min.

Meanwhile, remove stems from mushrooms; chop stems. Cook and stir mushroom caps in 3 Tbsp. butter in large skillet 5 min. or until lightly browned. Place, rounded-sides down, in shallow baking dish.

Add stems and peppers to skillet; cook and stir 5 min. or until tender. Add to stuffing; mix well. Spoon into mushroom caps; drizzle with melted butter.

Broil, 6 inches from heat, 5 min. or until heated through.

Fill mushroom caps with a blend of stuffing mix, chopped mushroom stems and enjoy!
About The Author