June 20, 2018
Eat Chit & Dice – Episode 38 – On the Road Again – Origins 2018
We're back from Origins and ready to talk about the cool games that we played, and none of the games that we didn't play. We also talk about the Origins awards.
Check out Crystal Tiger Dice here: http://www.crystaltigerdice.com/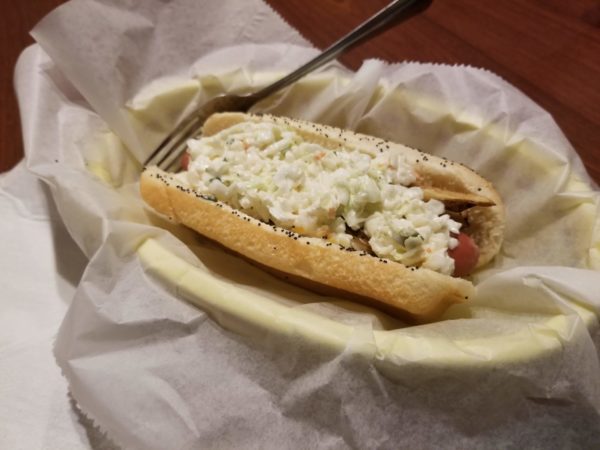 | | |
| --- | --- |
| | |
Place coleslaw mix in a large bowl. In a small bowl, combine the remaining ingredients; stir until blended. Pour over coleslaw mix and toss to coat. Refrigerate until serving.
Soak the cut potatoes in ice cold water for 1 hour at room temperature. Drain very well and thoroughly pat dry with paper towels.

Add the oil to a deep fryer and heat to 370 F. (If you don't have a deep fryer, you can fry them on the stovetop).

Heat the oven to 200 F (to keep batches of fries warm).

Place potato strips in a single layer in the deep fry basket. Lower basket into oil and fry in hot oil for about 3 to 4 minutes, or until golden brown and tender.

Turn out fries onto paper towels to drain. Transfer to a baking sheet to keep warm in the oven while frying subsequent batches.

When finished frying, sprinkle fries with salt.
Prepare the hot dogs to your liking (i.e. pan-fried, broiled or grilled)
Once you have prepared the coleslaw, the hot dogs and the french fries; Place a hot dog in a bun, the put some french fries on the hot dog and smother it in coleslaw. Then enjoy!