March 1, 2017
Eat Chit & Dice – Episode 3 – Party Game Replacement Games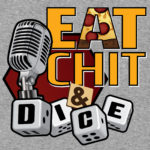 There are just some games that only really work with larger crowds at parties.  Some of them we never want to play ever again.  Jared defines a party game as one with few rules, lots of laughs, and many players.  Jondi defines a party game as one she can play while drinking.  Join us while we talk about some party games you might not know about.
Secret Hitler shipped to Congress: http://www.polygon.com/2017/2/25/14737136/secret-hitler-game-us-senate
Joan Wendland's boardgamegeek page: https://boardgamegeek.com/boardgamedesigner/1662/joan-wendland
Eat Poop You Cat: https://boardgamegeek.com/boardgame/30618/eat-poop-you-cat
Cyanide and Happiness http://explosm.net/
Kickstarter
GKR: Heavy Hitter
Bearly Working
Monikers: The Shut Up and Sit Down Nonsense Box
Vote for the 2017 Golden Geek Awards: https://boardgamegeek.com/thread/1731769/11th-annual-golden-geek-awards-nominees-announced
And yes, I know that Monikers is essentially the same game as Fishbowl, but I still advocate not using cards for these types of games.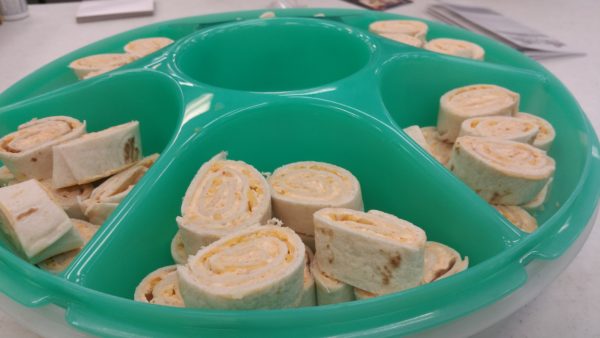 | | |
| --- | --- |
| | |
In a mixing bowl, blend 8 ounces, (1 package) of cream cheese and 4 ounces of sour cream.

Spread mixture on tortilla.

Sprinkle shredded cheese on top of mixture.

Sprinkle chopped black olives.

Repeat until all tortillas are rolled.

Slice rolls into even slices.